Amy Archer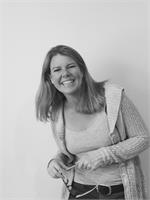 Amy has been practicing Baptiste Power yoga for the past 7 years. She's participated in many Baptiste teacher trainings and programs. Amy is a graduate of the 'Landmark Curriculum for Life' program. She loves learning about and teaching the many different practices of personal growth and inquiry. Amy also works at Eagle River Presbyterian Church as the Office Manager and Assistant to the Head Pastor. She is also a certified Holy Yoga teacher and teaches God-centered yoga classes at her church. When Amy is not at the studio, you can find her playing in the mountains, hiking, cross country skiing or snowboarding. Amy is married to Paul Archer and together they have 4 kids; Zak, Harrison, Joe & Lainey.
Amy Archer instructs the following:
Vinyasa Power Yoga is a fluid, powerful, style of yoga that links movement and breath together and is based on intuition rather than tradition. Vinyasa Power Yoga heals, detoxifies and exhilarates the body and mind with emphasis on movement, balance, and intention.