Ashley Roach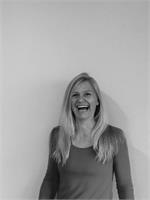 Ashley is a passionate student and teacher, known to bring a fiery energy to her classes while keeping students grounded with clear physical cues. As a former research scientist and former competitive distance runner she brings a love and appreciation of human physiology to both her studentship and teaching. She is passionate about interweaving yoga and all life experiences into mutually beneficial exploration of body, mind and soul. She finds energy and inspiration by creatively adapting and sharing Baptiste Yoga with: athletes, individuals recovering from injury, beginner yogis, yoga teachers, personal training clients and anyone and everyone she meets. Ashley is a 500hr Certified Baptiste Yoga Teacher, has a M.S. in Kinesiology & Applied Physiology, is an ACE Certified Personal Trainer and completed Thai Yoga Massage 1 Training with the Lotus Palm School. She loves being a Mama, outdoor time with family, homemade chocolate chip cookies and running up mountains.
Ashley Roach instructs the following:
Vinyasa Power Yoga is a fluid, powerful, style of yoga that links movement and breath together and is based on intuition rather than tradition. Vinyasa Power Yoga heals, detoxifies and exhilarates the body and mind with emphasis on movement, balance, and intention.