Kristen Burns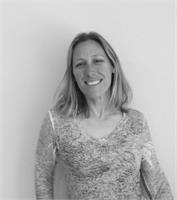 Kristen grew up in the east coast and moved to Colorado in 1993 to attend Colorado State University, where she earned a degree in Natural Resources Recreation & Tourism. This led her to the Vail Valley. She fell in love with yoga in 2006, when she was introduced to Baptiste Power Vinyasa Yoga. At first it was all about the physical challenge, but eventually yoga turned into more of a spiritual journey for Kristen. Once she started to feel and experience all the benefits yoga has to offer, Kristen became hooked. Yoga has truly changed her life. She completed Level One training with Baron Baptiste in 2011 and Level Two in 2012, where she learned to grow, teach and live from her heart. Kristen is committed to sharing herself fully and supporting others in their growth. Now a certified Baptiste Yoga Teacher, she uses her warm spirit and big smile to guide you through a powerful, heartfelt and joyful class. Off the mat, you will find Kristen playing outside with her little girl Hannah and puppy Bailey.
Kristen Burns instructs the following:
This class is the same as the power class with the addition of a fun playlist!




Community Yoga is taught by a qualified teacher in training and follows similar format to our power classes. This is an all levels class and is only $6.




This class begins with a dynamic vinyasa power flow to awaken your body and calm your mind. A Yin practice will follow that will focus on poses held for longer to stretch the connective tissues and promote relaxation into the deepest layers of your body and being. Class will conclude with savasana or meditation.