Andrea Throne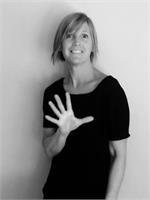 Andrea came to yoga three years ago with the desire to make some shifts in her life but not quite knowing how to do it. She soon found Baptiste Power Vinyasa Yoga and immediately felt at home with the practice. As her body got stronger, so did her mind. She found ways to make the shifts that she needed. Along with those shifts came a new positive outlook. Being an Education Major and a Snowboard Instructor, she found it natural to want to train with Baron and spread the love of her practice outward to her community.
Andrea Throne instructs the following:
An invigorating and ever-evolving class that will expand your knowledge of yoga postures and how your body moves. This all-levels class has inventive and thoughtful sequences of sun salutations, standing and seated postures, back bending, and inversions guided by a steady breath to tone and calm the mind.




Vinyasa Power Yoga is a fluid, powerful, style of yoga that links movement and breath together and is based on intuition rather than tradition. Vinyasa Power Yoga heals, detoxifies and exhilarates the body and mind with emphasis on movement, balance, and intention.