Cheryl Goldberg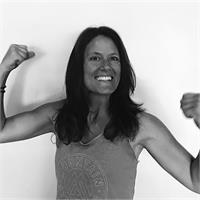 For the last 20 plus years Cheryl Goldberg has loved her work as a massage therapist. Cheryl combines her knowledge of the human body along with her many years practicing yoga to create an inspiring yoga class. As a power vinyasa yoga teacher, Cheryl assists her students to reach their full potential and to know their self worth through yoga. Cheryl shares her life experiences to create a space where her students feel accepted and open to freely express themselves.
Cheryl is a Native Coloradan who enjoys spending time outside with her husband and two teenage sons skiing, hiking, biking and watching their sons play high school sports.
Cheryl Goldberg instructs the following:
Vinyasa Power Yoga is a fluid, powerful, style of yoga that links movement and breath together and is based on intuition rather than tradition. Vinyasa Power Yoga heals, detoxifies and exhilarates the body and mind with emphasis on movement, balance, and intention.




This class is the same as the power class with the addition of a fun playlist!




This class is an alignment based vinyasa class. The pace will be slower than our power and flow classes so we can focus on alignment and posture. This class is great for anyone working with injuries, or just wanting to brush up on the foundations of our practice.




This class begins with a dynamic vinyasa power flow to awaken your body and calm your mind. A Yin practice will follow that will focus on poses held for longer to stretch the connective tissues and promote relaxation into the deepest layers of your body and being. Class will conclude with savasana or meditation.