Emily Selonick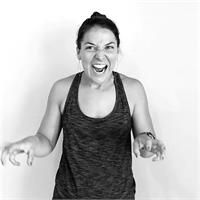 Emily started practicing yoga in 2011 to deal with chronic aches and pains from skiing and running. After coming to Revolution power yoga for the first time in spring 2012, she knew she had found her home. The Baptiste flow was a perfect match for her active and athletic lifestyle. The physical and mental strength she gains from this style of yoga helps in her every day job as a Ski Patroller on Vail. Emily did her first teacher training at Revolution Power Yoga in Spring 2013 with Rachel Nelson. Since then she has completed another 200 hour training with Baptiste Power Yoga Institute, and is a Certified Baptiste Teacher. Her love of the outdoors and being active translates to her teaching style. Emily's classes are playful and powerful, designed to strengthen and uplift her students. When not teaching or practicing yoga, she enjoys hiking, biking, running, and skiing in the mountains with her mini Australian Shepherd.
Emily Selonick instructs the following:
An energizing, challenging and powerful class that will leave you feeling rinsed and revitalized. Expect to move, sweat and leave transformed! This is based on Baptiste Yoga's 'Journey Into Power' sequence and suitable for all levels. These classes are heated up to 95 degrees.




Buti yoga is a WOMEN'S ONLY practice of transformation - inside and out. Through this fun and physical practice you'll unlock what you are truly capable of doing. Buti yoga is a blend of power yoga, tribal dance, high intensity interval training, and deep core work. This practice is done to a badass and upbeat playlist (explicit lyrics included). Buti means "the cure that has been hidden or kept secret" so get ready to dig deep and have fun.