JerriLu Atkins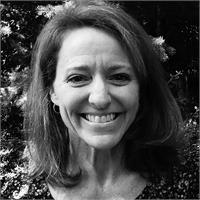 JerriLu discovered her passion for yoga when she moved to Boulder in 1998. While there she practiced yoga in a variety of disciplines including Iyengar, Ashtanga, Anusara, Bikram, and Power Vinyasa. She completed a 200 hour teacher training at Core Power Yoga in 2011. After moving to Vail in 2012 JerriLu joined the RPY community and in 2015 completed Advanced Art of Assisting and the 200 hour Baptiste Teacher Training. As a family practice physician JerriLu is constantly intrigued by the interrelationship of mind, body, and spirit, as they relate to health, wellness and disease. She is fascinated and in awe at the infinite power of the yoga practice to impact these axes in positive ways. She loves putting her personal yoga knowledge and experience to work in her medical practice by empowering patients to take ownership of their health, and by guiding them with compassion through illness or injury. When she's not on her mat or at work JerriLu likes to be outside running, hiking, biking or skiing with her husband Dale. They have two beautiful grown kids who she hopes you get to meet some day!
JerriLu Atkins instructs the following:
Anything goes in this all levels yoga class!!!

Be prepared to HAVE FUN!!!




Community Yoga is taught by a qualified teacher in training and follows similar format to our power classes. This is an all levels class and is only $6.




This class is the same as the power class with the addition of a fun playlist!