JerriLu Atkins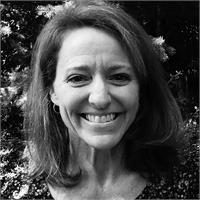 JerriLu began practicing yoga in 2000 as a way to address sore muscles that stemmed from years of running, cycling and skiing. It was not long before she recognized that the power of yoga reached well beyond enhancement of physical strength and flexibility. It is also an ideal modality for aligning all axes of physical, mental, and spiritual health. As a Family Practice Physician JerriLu has dedicated her life's work to inspiring others to take a mindful and intentional approach to their personal health and well being. Yoga has given JerriLu access to countless tools to enhance her medical practice as well as her personal sense of well being and she is passionate about sharing the practice with her students as well as her patients.
Living in Boulder, Colorado for fifteen years gave JerriLu the opportunity to practice with many different teachers and a variety of different styles of yoga. Ultimately Power Vinyasa Flow became her favorite, and she especially likes classes that are set to music. In 2011 JerriLu completed her first 200 hour teacher training at Core Power Yoga in Boulder. After moving to the Vail Valley in 2012 JerriLu quickly found her "tribe" at Revolution Power Yoga. She has since completed the 200 hour Teacher Training at Revolution in 2015, Baptiste Level I training in 2016, Level II Baptiste training in 2017, as well as Art of Assisting and Advanced Art of Assisting. JerriLu is committed to creating both a challenging and safe environment for her students and her classes are vigorous, playful and soulful. Off the mat JerriLu enjoys spending long days in the mountains hiking, biking, skiing and trail running.
JerriLu Atkins is currently not instructing any classes.