Holly Beavers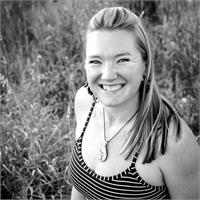 Holly has come in and out of yoga since the early 2000's and has truly landed at a second home in Revolution Power Yoga. Athletics has always been a large part of her life, from running cross country and track in her younger years, rowing college crew, and growing up skiing here for vacations with family which eventually brought her to moving to this beautiful state from Chicago. Holly attended the University of Colorado at Boulder and in 2010 moved to Eagle-Vail with her amazing husband, Ryan, with their two dogs Sadie & Luna and a ferocious cat named Monster. She completed her second 200-hour teacher training with Revolution and is also a SUP YOLI teacher and Master Reiki Practitioner. Revolution Power Yoga has become an inspiration for Holly and it is clear she wants to inspire, heal, and help people be open to their biggest and best selves on and off their mat. She loves snowboarding, hiking, cooking, reading and getting creative! She recently started her own business, Energy Exchange, that focuses on yoga, reiki, writing, and life coaching through light, love, and energy.
Holly Beavers instructs the following:
This class is an alignment based vinyasa class. The pace will be slower than our power and flow classes so we can focus on alignment and posture. This class is great for anyone working with injuries, or just wanting to brush up on the foundations of our practice.




An invigorating and ever-evolving class that will expand your knowledge of yoga postures and how your body moves. This all-levels class has inventive and thoughtful sequences of sun salutations, standing and seated postures, back bending, and inversions guided by a steady breath to tone and calm the mind.




This class begins with a dynamic vinyasa power flow to awaken your body and calm your mind. A Yin practice will follow that will focus on poses held for longer to stretch the connective tissues and promote relaxation into the deepest layers of your body and being. Class will conclude with savasana or meditation.