Kati Dirker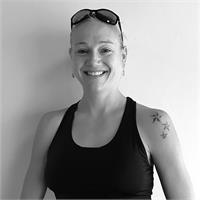 Kati was born in Colorado Springs and has called the Vail Valley home for over 20 years. She has her bachelor's degree in political science from Colorado College and her master's degree in secondary education from University of Phoenix. She lives in Eagle with her cat, Bodhi, and a roommate. Kati makes the trip to Revolution nearly every day to participate in classes. Kati has been practicing yoga on and off for about 10 years. It wasn't until Kati started attending yoga at Revolution that sparked a passion for the practice and inspired her to sign up for the 200 hour certification. When Kati is not on her mat she can be found at the airport in Eagle where she manages Avis and Budget rent a car. In the winter she loves spending time on the hill snowboarding. Kati loves to travel, cook, raft, camp, and hike, anything outdoors. Kati is an ambassador at RPY and she is forever grateful for the community she has found in Revolution Power Yoga. Kati has been through some tough times in the years past and was looking for something bigger and something to change her. She definitely found it in yoga and through the teacher training at RPY! She is super excited to be a part of the team!
Kati Dirker instructs the following:
An energizing, challenging and powerful class that will leave you feeling rinsed and revitalized. Expect to move, sweat and leave transformed! This is based on Baptiste Yoga's 'Journey Into Power' sequence and suitable for all levels. These classes are heated up to 95 degrees.